About This Project
Veganic farmers grow crops organically and without farmed animal products such as manure and blood, feather, and fish meals. Veganic farming offers a range of potential environmental and human health benefits while aligning with vegan values. We will conduct interviews with veganic farmers across the United States to better understand farmer motivations and experiences; farmer-identified best practices; and farmer needs, including resources essential to growing the veganic agriculture movement.
Ask the Scientists
Join The Discussion
What is the context of this research?
Industrial chemical-based agriculture is one of the most destructive human activities on the planet, linked to harmful effects on biodiversity, environmental quality, and farmworker health. Alternative agricultural paradigms avoid chemical inputs yet often rely on animal byproducts sourced from industrial agriculture, such as blood meal and manure. These byproducts are tied to a spectrum of issues, such as potential environmental contamination from veterinary pharmaceuticals and the presence of animal pathogens transmittable to consumers (e.g, E. coli). How do we avoid these problems and grow healthy vegetables, grains, and other plant foods that do not financially or symbolically support industrial agriculture and animal exploitation? Veganic agriculture represents a way forward.
What is the significance of this project?
As the ethical, environmental, and personal health arguments for plant-based diets become increasingly recognized, the demand for food produced without animal inputs is expected to rise. In addition to offering truly plant-based food options to vegans, veganic agriculture has the potential to provide regenerative and agroecological solutions to leading food system issues, including resource depletion, environmental destruction, and foodborne illness related to animal byproducts.
There is currently no systematic, peer-reviewed research examining veganic farming experiences in the US. This project will set an empirical foundation for veganics research in the US and build knowledge on veganic farmer needs and best practices.
What are the goals of the project?
Through in-depth interviews with 15-20 US veganic farmers, this project seeks to explore questions including: How did farmers first learn of veganic methods? Why did they begin to grow veganically? How do they obtain information and advice about veganics? What challenges do they face in growing veganically? What are their greatest needs as a veganic farmer?
We anticipate that our findings will be of particular interest to current and potential veganic growers, supporters of agroecological and veganic agriculture, and academics. Results will be shared at conferences (scholarly, agricultural, and/or animal rights oriented), through peer-reviewed literature, and via a free veganic farming manual organizing farmer-identified best practices with the scientific rationale that supports them.
Budget
As many interviews as possible will be completed in-person to build rapport while gathering thorough information in a clear and efficient manner. The proposed budget encompasses the travel expenses for two researchers to focus on US regions in which veganic farms appear to be most heavily concentrated. Alisha will interview farmers in the Northeastern US (funding covers gas and lodging) and Mona will interview farmers along the West Coast (funding covers airfare, car rental, gas, and lodging). The budget does not seek to fund researcher time. The budget also includes small stipends ($25) for farmer participants as a thank you for sharing their time, as without farmer insight, this project would not be possible. Any money raised beyond our fundraising goal will support us in completing more interviews.
Endorsed by
Healthy soil is a necessary component for human health and the living systems of the natural environment. In an era where soil care and rejuvenation is an urgent priority, this research study conducted by Dr. Seymour and Ms. Utter offers a needed understanding and fills a void with regard to the potential benefits of veganic farming.
People don't realize it, but most organic farming fails to live up to its goals because it relies on inputs from industrial animal agriculture. The better alternative is veganic agriculture, which is the focus of the proposed research here. This will be impactful research, because there is currently no systematic, peer-reviewed research examining veganic farming and how to scale it up.
I have the utmost confidence that Mona and Alisha will advance this Plant-Based agricultural endeavor. These two researchers are a couple of the most talented and motivated agroecologists I've encountered in the field!
As we increasingly look to food systems as the cause and solution to environmental crises, small-scale animal agriculture has dominated the discourse on alternatives to industrial agriculture. By bringing much needed visibility to the veganic movement and to the viability of veganic methods, I believe that this project will help build resources for farmers and advocates looking to build food systems that are both sustainable and compassionate towards animals.
Project Timeline
Farmer interviews will be conducted in the winter and spring of 2018, before the growing season is in full swing. Data analysis will begin in the summer of 2018, and during this time we will also be reviewing bodies of research that help contextualize veganic agriculture, such as literature on agroecology. By the fall we will be ready to begin disseminating results in conference venues, with a manuscript and farmer manual drafted by the year's end.
Nov 20, 2017
Project launch
Nov 20, 2017
Project Launched
Jan 15, 2018
Recruitment and fieldwork begin
Apr 30, 2018
Fieldwork ends
May 01, 2018
Data analysis begins
Meet the Team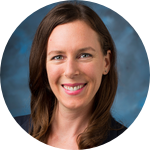 Mona Seymour
Associate Professor of Urban and Environmental Studies
Affiliates
Loyola Marymount University
View Profile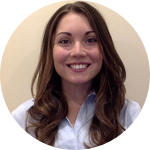 Alisha Utter
PhD Student, Plant and Soil Science
Affiliates
University of Vermont
View Profile
Mona Seymour
I have been vegan for several years, but was not immediately cognizant of the extent to which animal wastes and remains are integrated into organic plant agriculture. As I began to learn about veganic agriculture, it appealed to me greatly as a way to sever ties between chemical-free food production and animal agriculture.
About two years ago I became involved in organizing around veganic growing with Seed the Commons, a San Francisco-based vegan food sovereignty organization, and have also begun to take an academic approach to veganics, as there is little qualitative, social science research that might help us better understand and support this practice.
My degrees are from UCLA (BA, Environmental Studies) and the University of Southern California (PhD, Geography). My training in human-environment relations, experience with interview-based research, and work in and about the veganic movement have prepared me to undertake this project.
Relevant publications and presentations:
Seymour, M. 2018 (expected). Veganic agriculture. In I.W. Hawkins (ed.). Promoting Biodiversity in Food Systems. CRC Press.
Seymour, M., Halstead, E., and Halstead, E. 2017, May 26. Halstead Farm. [Web log post.] http://seedthecommons.org/halstead-farm; http://veganic.world/halstead-farm/
Association of American Geographers annual meeting, Boston, MA, April 2017. Paper: "Veganic growing in the United States."
Seymour, M. 2016, December 28. Spoke & Leaf Farm. [Web log post.] http://seedthecommons.org/spoke-and-leaf-farm/; http://veganic.world/spoke-and-leaf-farm/
People's Harvest Forum annual conference, San Francisco, CA, December 2016. Talk: "Status of veganic agriculture in the United States."
Alisha Utter
I earned a B.A. in Environmental Policy and Marine Science from the University of California, San Diego (UCSD). As an undergraduate, I founded P.E.A.C.E. (People for the Elimination of Animal Cruelty through Education), which catalyzed the establishment of a vegan dining hall on campus. At UCSD, I also served as the Director of Food Policy, acting as a liaison between students and administration. I am now in my third-year as a PhD student in Plant and Soil Science at the University of Vermont (UVM). At UVM, I work as a research assistant on a project examining the adoption of produce safety practices on small and medium-scale farms throughout New England. I have experience with interview-based qualitative research and enjoy working with farmers.
I have been vegan for nearly a decade and when I began working in agriculture, I faced a conundrum: the status quo of applying animal byproducts to grow plant crops. I looked to the veganic farming movement to learn alternative management strategies and recognized that veganics offer many potential solutions to larger systemic food/agriculture issues. Today, I co-own and operate a small diversified farm shaped by plant-based principles.
Within this veganic research project, I offer insight as both a beginning farmer and a scholar trained in agroecology, which will aid in the development of a veganic farming manual to facilitate the sharing of farmer-identified best management practices.
Relevant publications and presentations:

UVM Introduction to Ethics and Food Systems Course, Burlington, VT, December 2016. Guest Lecture: "Organic Tomatoes - and Other Vegan Predicaments: An Intro to Veganics."

Additional Information
Today, veganic growing, also known as vegan organic or stockfree organic farming, is a fringe practice in the US. Based on data collected by one of this project's researchers, it is thought that there are approximately 50 commercial veganic farms in the US. However, research trials in the US and UK have shown veganic methods to be viable, with yields similar to organic agriculture, and sources suggest that it is a sustainable form of agriculture. For these reasons and others identified in the proposal, we seek to expand the store of publicly-available knowledge about veganic farming experiences and practices.
---
Project Backers
44

Backers

121%

Funded

$6,054

Total Donations

$137.59

Average Donation