About This Project
The Endangered Sri Lankan leopard is the second last remaining island leopard in the world. This unique sub species is threatened since Sri Lanka's diminishing highly fragmented forest cover is its only refugium. Currently there is almost no information on how many leopards live in the island. This creates a strong need to assess its population. The Sri-Lankan Leopard Trust will carry out leopard population surveys in three of Sri Lanka's biggest National Parks: Yala, Wilpattu and Horton Plains
Ask the Scientists
Join The Discussion
What is the context of this research?
There is almost no information on the numbers of Sri-Lankan leopards, despite the fact that they are genetically different to leopards in India and the rest of Asia. Although leopards are regularly seen by tourists in Yala and Wilpattu there have been no scientifically robust published estimates of their numbers.
A key first step in conserving any population is estimating how many individuals still persist in the wild and collecting information on potential threats. Previous studies on leopards in South Africa (Balme et al., 2009b) have shown that monitoring leopard populations through camera-traps can aid policy makers in making speedy decisions on their management and conservation.
What is the significance of this project?
The leopard surveys proposed will provide a standardized framework for monitoring leopards in Sri-Lanka. This is crucial in identifying the status of populations and the potential threats they face. Data will inform long-term population monitoring programs, and be an important baseline measure against which to assess the the success of conservation initiatives and the impact of continuing human pressures within Sri-Lanka's national parks and surrounds. The project will produce a set of guidelines for future monitoring of leopard numbers within these three sites over the next five years. At the national level, the local government authorities will be presented with critical leopard population estimates and life history stats (immigration, emigration, birth and death rate).
What are the goals of the project?
The Sri-Lankan Leopard Trust aims to provide bi-yearly leopard density estimates in three of the countries largest and most important national parks using 100 camera-traps which will run for 52 days per site.
Fieldwork will be conducted over a total of 162 days. Initial training of field staff will be carried out during our workshop in Colombo. Subsequently camera trap surveys in all three study sites will be conducted over a total period of 156 days.
The overall timescale is approximately 1 year. Preparatory planning will be undertaken in August 2016. The data collection will be carried out between September and February 2017. Data analysis will be completed by May 2017. Final project dissemination will take place by July 2017.
Budget
Our team is raising funds for camera-traps which we will use to count the leopards in three of Sri-Lanka's most important protected areas. We use the photographs of leopard spot patterns taken by camera-traps, coupled with robust statistical analyses to estimate leopard densities. Leopards are known to range over large areas (several kilometres) and we therefore need a good number of camera traps to survey most of the national park surface area.
We've raised money for 20 camera traps with the Sri-Lankan Leopard Trust, its partners and friends but need a total of 100 to survey the three parks effectively.
With the funds we raise on Experiment we'll be able to purchase 30 more cameras, run a field and statistics workshop in Colombo and look for optimal locations where we can get photographs of leopards in Yala National Park, Wilpattu and Horton Plains.
Endorsed by
This is a very exciting and timely project! Leopards in Asia lost most of their range and are endangered, yet virtually nothing is know about their current population status. The project leader and other team members are experienced and highly qualified to successfully carry out this study!
This project involves leopard experts from around the world who have the skills and experience necessary to conduct the study to the most rigorous standards. The project itself is a necessary step to understanding the leopard population in Sri Lanka. Recent research has shown that leopard distributions have shrunk rapidly over the last few decades, so this is a timely study and much needed to ensure the future survival of Sri Lankan leopards.
Leopards have lost a major part of their range, and they are a highly persecuted big cat. In Sri Lanka, they carry out a key role at the top of the food chain. This project is therefore valuable for the species, but also for Sri Lanka's wildlife more generally, and the team has a proven record of delivering on their objectives, and experience in the necessary fields. I wish them good luck in this endeavour.
Meet the Team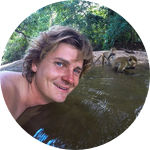 Alexander Braczkowski Jnr
Doctoral Researcher
Affiliates
University of Queensland, Wildlife Conservation Society
View Profile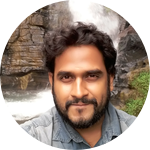 Dinal J. S Samarasinghe
Conservation Scientist
Affiliates
Environmental Foundation (Guaranteed) Limited; IUCN/SSC/Crocodile Specialist Group; IUCN/SSC/Amphibian Specialist Group; IUCN/SSC/Monitor Lizard Specialist Group
View Profile
Team Bio
The Sri-Lankan Leopard Trust is a collaborative, multi-disciplinary research team which will use the latest scientific methods to monitor Sri-Lanka's most key leopard populations. The team is coordinated by Rukshan Jayewardene and Jehan Kumara and has a dedicated field team led by Dinal Samarasinghe. Anya Ratnayake and Javana Fernando assist with logistics. External leopard and snow leopard experts Alex Braczkowski and Dr Justine Alexander assist the project in technical support and fundraising.
Alexander Braczkowski Jnr
My name is Alex Braczkowski and I'm a big cat biologist and cameraman from Durban South Africa. I'm headed to Uganda to link up with the Wildlife Conservation Society and Ugandan Wildlife Authority to do the first ever leopard census in the country (Queen Elizabeth National Park) and update African lion and spotted hyena numbers there. I'm also working with the WCS and UWA to examine areas of human-carnivore conflict (mainly over livestock) in the park and on its boundary.
Justine Shanti Alexander
My academic career has been centered around wild cat conservation, with a strong recent focus on ecological and socio-economic factors affecting large cat populations. I gained my Masters in Conservation Science at Imperial College London (2011) and I completed a PhD program at Beijing Forestry University (December 2015) that focused on the conservation of snow leopards in China.
I enjoy working on capacity building and creative projects (training/teaching/photography) and am interested in contributing to education and building awareness related to conservation and cultural diversity in the world of today.
Dinal J. S Samarasinghe
My name is Dinal Samarasinghe, my work initially focused mainly on reptiles and amphibians. Over the last 10 years I have conducted research on anuran bioacoustics, varanid taxonomy and have also taken part and led several biodiversity surveys in vulnerable forests across Sri Lanka. Currently my research focus is on human-animal conflict mitigation and monitoring carnivore/apex predator populations.
In 2012 I initiated an extensive three-phase study assessing the human-crocodile conflict in the Nilwala river, Sri Lanka. Working closely with the local community and policy makers I studied the background, history and social perspective of the conflict between humans and crocodiles. Several short-term and long-term solutions were proposed and implemented following the end of the project.
In 2015 I initiated the second phase, which is the first standardized, long-term population monitoring project of the saltwater crocodile across Sri-Lanka. Concurrently, I will be leading Sri Lanka's, standardized population monitoring project for the Endangered Sri Lankan leopard.
---
Project Backers
48

Backers

102%

Funded

$5,100

Total Donations

$106.25

Average Donation