Project Results
Kline, B.C., McIntyre, P.B., Kraft, C.E., Mamoozadeh, N.R., Meek, M.H.
Poster
Ask the Scientists
Join The Discussion
What is the context of this research?
The question I am trying to answer is: How will fish adapt and survive in response to climate change? Identifying the underlying genetic variation that enables organisms to respond to thermal stress may hold the key to understanding how freshwater fish will persist in rapidly changing environments. Unlike other organisms, fish are confined to aquatic habitats and are often unable relocate to more favorable environments if local conditions decline. Aquatic organisms under climate change must either adapt to local conditions or die. Using DNA sequencing, we can examine the underlying genetic variation that enables populations to persist when exposed to thermal stress. In doing so, we can potentially identify candidate populations for conservation, translocation, and future reintroductions.
What is the significance of this project?
Given the accelerated rate of climate change and the direct and measurable effects on native species, it is essential that conservation scientists and managers have the proper tools to monitor populations exposed to extreme and unstable environmental regimes. This project has the potential to produce a genetic panel that will allow species managers to directly assess any population of Brook Trout across the entire species range and provide a proxy for thermal tolerance based on the standing genetic variation. This study will provide an opportunity to proactively quantify and assess which populations of Brook Trout are expected to be buffered from the effects of climate change, and equally importantly, which populations are most at risk of local extinction.
What are the goals of the project?
The funds for this project will be used to design and purchase a custom genetic panel to be used in our study. Beginning in January 2022, we will extract DNA from samples we have already collected in the field in 2021. Concurrently, we will work with experts at Arbor BioSciences to develop Custom myBaits using genomic coordinates from previously sequenced and filtered data. Like little magnets, these baits attract target regions of the genome known to be associated with thermal tolerance for sequencing. We will design our panel to target a combination of adaptive and neutral loci so that we can infer population structure as well as adaptive variation. The design process is expected to take approximately 8 weeks, meaning that we will be able to test our kit starting in March 2022.
Budget
The budget item for this project will enable us to fund a critical component of our effort to understand how coldwater fish may adapt to climate change. Using Brook Trout (a coldwater fish species of conservation concern) as a model organism, our research team has discovered patterns in genetic variation that may be key to explaining the genetic basis for adaptation to thermal stress. The budget items that we are seeking for this study would enable us to examine these patterns across the species' range to identify which populations may be at greatest risk from increasing temperatures. Specifically, the myBaits Custom Kit is a cutting-edge genomic tool that will allow us to selectively target regions of the genome that are associated with thermal tolerance and rapidly sequence these regions in hundreds of individuals at a time. Using these methods, we will identify broad-scale patterns in genetic variation in Brook Trout related to thermal stress.
Endorsed by
This project will provide a valuable resource for managers and conservation scientists. The panel will improve project prioritization approaches and more clearly identify at-risk populations across the Eastern Brook Trout's native range.
This project addresses a critical research gap in an iconic freshwater species. I look forward to seeing the results and applying it to many species of conservation need.
I'm really excited for this study! It will help us gain a better understanding of how brook trout populations may respond to climate warming. With this information, we can better plan conservation and management actions to promote long-term persistence.
Project Timeline
The timeline of this project will begin in Feb of 2022. During this month we will extract DNA samples from tissues while simultaneously working with Arbor BioSci to design the genetic panel. We will submit our final design to Arbor BioSci by Mar 1st, after which there is a six-week turnaround to receive the panel. By April 14­­th, we will verify the efficacy of the panel through pilot testing and will begin applying the panel to our full range of samples in May 2022.

Dec 21, 2021
Project Launched
Jan 31, 2022
Reach out to Arbor BioSciences design team to begin panel creation
Feb 07, 2022
Begin extracting DNA from field samples
Mar 01, 2022
Submit final sequences to Arbor BioSciences 
Apr 14, 2022
Begin testing genetic panel efficacy
Meet the Team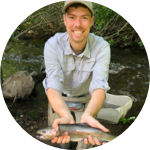 Benjamen Kline
Graduate Research Assistant
Affiliates
Michigan State University
View Profile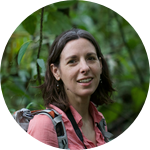 Mariah Meek
Assistant Professor
Affiliates
Michigan State University
View Profile
Team Bio
Welcome to the Meek Lab! We conduct cutting-edge genomic studies to address pressing problems in the conservation and management of the world's biodiversity. Work in our lab primarily focuses on studying the ecological and evolutionary processes that generate and maintain diversity within and among populations, as well as identifying the molecular basis for life history trait diversity. We do this by combining field and lab work and studying both wild and captive populations.
Benjamen Kline
I have always been inspired by the natural world and am thrilled to have the opportunity to continue to participate in this important work as a student and researcher. I first became involved in the field of conservation science as an undergraduate student at Penn State University, where I worked as a research assistant in the USGS Cooperative Fish and Wildife Research Unit studying stream fish ecology under Dr. Ty Wagner. After graduation, I earned my MS in Biology from Idaho State University, where I studied the effects of DNA methylation on population adaptation in Redband Trout as a member of the Fish Ecology Laboratory working under Dr. Ernest Keeley and Dr. Janet Loxterman. I am currently a PhD student at Michigan State University in the Meek Lab, where I am studying how Brook Trout adapt to changing environments.
In my current role, I am a molecular ecologist and that seeks to understand how sources of adaptive variation influence the capacity of populations to respond to environmental change. My research addresses the role of genetic variation in local adaptation and phenotypic plasticity and examines how these mechanisms influence natural populations. Using coldwater fishes as model organisms, I explore the underlying genetic variation that gives rise to adaptive phenotypes to better understand genotype-to-phenotype linkages in species of conservation concern. My research employs a combination of and laboratory and field experiments, as well as a variety of molecular tools to answer these questions with the ultimate goal of improving conservation of native biodiversity.
Outside of work I like to spend my time reconnecting with myself, my friends and family, and the natural world. Some of my favorite outdoor activities include hiking, kayaking, and gardening. When I'm not outside I enjoy cooking, reading, and hanging out with my (indoor) cats, Finnley and Dexter.
Mariah Meek
I am a conservation biologist and molecular ecologist, interested in understanding the ecological and evolutionary processes that generate and maintain diversity within and among populations. My lab webpage is www.meeklab.com.
---
Project Backers
29

Backers

100%

Funded

$4,217

Total Donations

$145.41

Average Donation